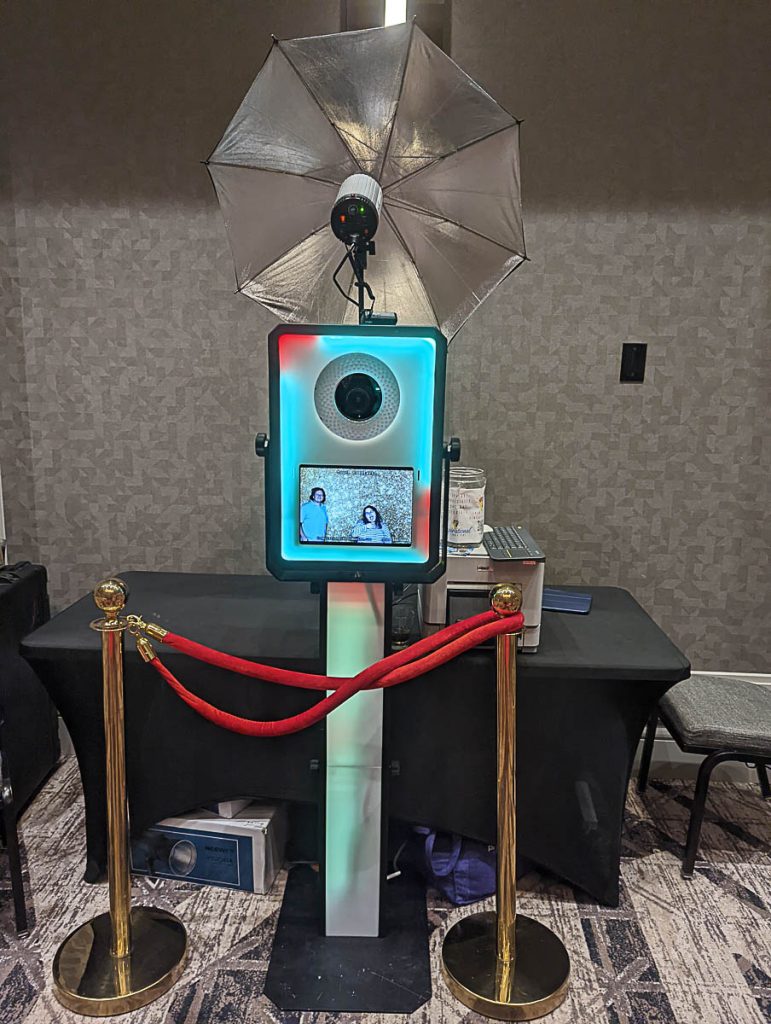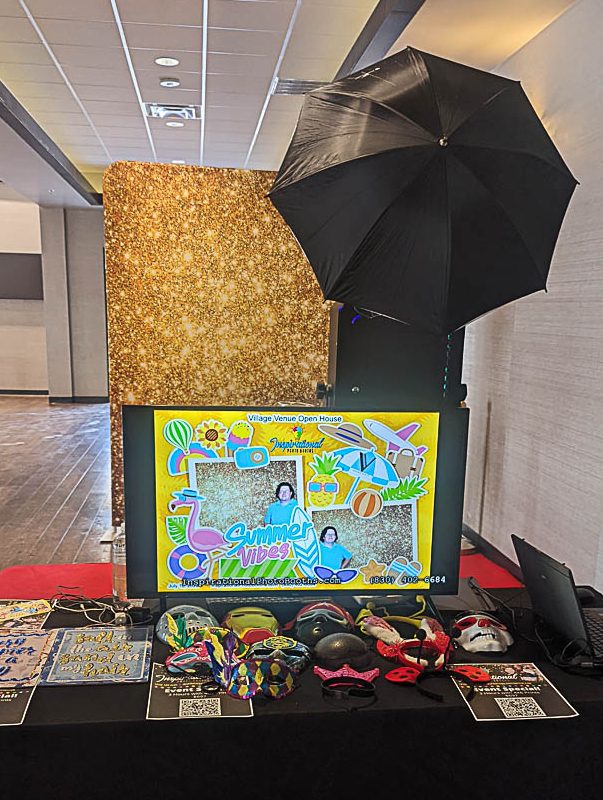 The Inspirational Photo Booth Rental Experience
Inspirational Photo Booths is based in New Braunfels Texas and primarily provides staffed high end photo booth rentals in San Antonio, Austin and surrounding markets. We want to make your experience with us as stress free as possible, so we developed a couple packages that fit most clients needs.
What is Included in the Inspirational Photo Booth Rental Packages?
High-end DSLR camera is used – not a webcam or iPad
Minimum of 2 Hours of booth time
We are at all of our events! You generally interact with Kate, but Rob is there somewhere keeping everything running
Professional backdrop of your choice (unless you want to provide your own)
Online photo gallery with print shop (yes you can order a variety of prints and products from out photo gallery)

Unique custom photo frame template – designed by us in-house and not a stock template like most companies (standard is 2×6 film strip – we have upgrade options available for 4×6, 5×7, and 6×8)

Ability to text or e-mail photos at the event
How is the Inspirational Photo Booths Experience Different?
From initial contact we take the time talk to you and understand your event and what you want from us at your event. We take the time to ask questions up front and setup expectations to prevent surprises at the event. Most common challenge with most companies is communication. We know what we need before the event to run an amazing event and we take the time at arrival to go over the plan for the event from where we are setting up, to how we will run the booth through out the event, and what you can expect after the event.
Another major difference is group photos. Frequently other companies will tell you what you see on the screen is what you will get only to find out later it cut off some of your group. We custom design and calibrate our templates and equipment to ensure everyone who is visible on the screen is visible in the print.
Add-on Options
Additional Time – Our base package includes 2 hours, but you can add on as much time as you would like (4 hour events are very common)
Green Screen – yes we can put you and your guest in most any environment you wish. We have a massive collection of unique backgrounds and themes you can choose from for your event
Photo frame size upgrades from 2×6 film strip to 4×6, 5×7, or 6×8
Premium custom backgrounds (think sequins, scenes such as Christmas, custom printed backgrounds)
Hot spot internet if none is available so your guests can take advantage of instant share features of texting and emailing
Print Photo Album – we create one as we go through the event
Costume Characters – Ask and we have access to a lot of characters and we can even get Santa to appear
LED Blow up Booth
Custom theme background and/or props
Our Unique Value Proposition
We specialize in working with autistic and special needs clients!
Kate is specially trained in behavioral analytics and knows how to recognize potential situations and redirect as needed.
We work with Autism Speaks and provide photo booths for their walks and we do private photo shoots to create heirloom photos for families that have members who are generally considered unphotographable.
Rob is a trained and experienced photographer who understands the photography equipment and knows how to capture the best possible photos which results in amazing photos at the booth that are frequently printed and framed